Sunday Morning Bible Classes – Wisdom
Wisdom is something that has been sought for centuries. The book of Proverbs is full of every day wisdom that has not only been relevant for centuries, but has been practiced, tested and proven to be helpful in every day living.
Proverbs is a book that is an example of a type of literature known as 'Wisdom.' Some of the sayings found in Proverbs have become an integral part of our English language and British culture, for example 'Pride comes before a fall' 16:18 is something that is not only seen in Biblical times, but is often seen in the workplace and in modernity with the fall of great people and even large corporations such as Enron.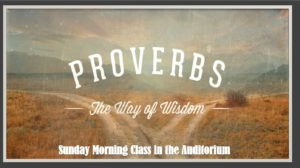 Wisdom literature is personal, pragmatic and practical, it helps us to live our lives. Proverbs is full of common sense, saying such things as 'Don't visit your neighbors house too often, you will wear out your welcome' 25:17.
Our adult classes on Sunday morning will be taking an in depth look at wisdom, application of wisdom and how we can utilize this wisdom in a way that not only make us stronger, but make us beacons of light in today's society,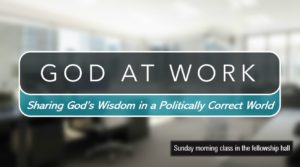 workplace and the world in general.
The auditorium class will be focusing on the book of Proverbs while the discussion class in the fellowship hall will be focusing on how to live and share God's wisdom in today's politically correct workplace.
Wednesday NIGHT Ladies Bible Class
All ladies of the congregation are welcome to come together to open the scriptures and dig into God's Word every Wednesday night at 6:45. We have developed beautiful relationships in this group and look forward to newcomers joining in. We are in a series of lessons by Cynthia Heald. "Becoming a Woman of Prayer" was an excellent study we just finished, currently in "Becoming a Woman whose God is Enough."