Fallen Heroes
Daily Bread #16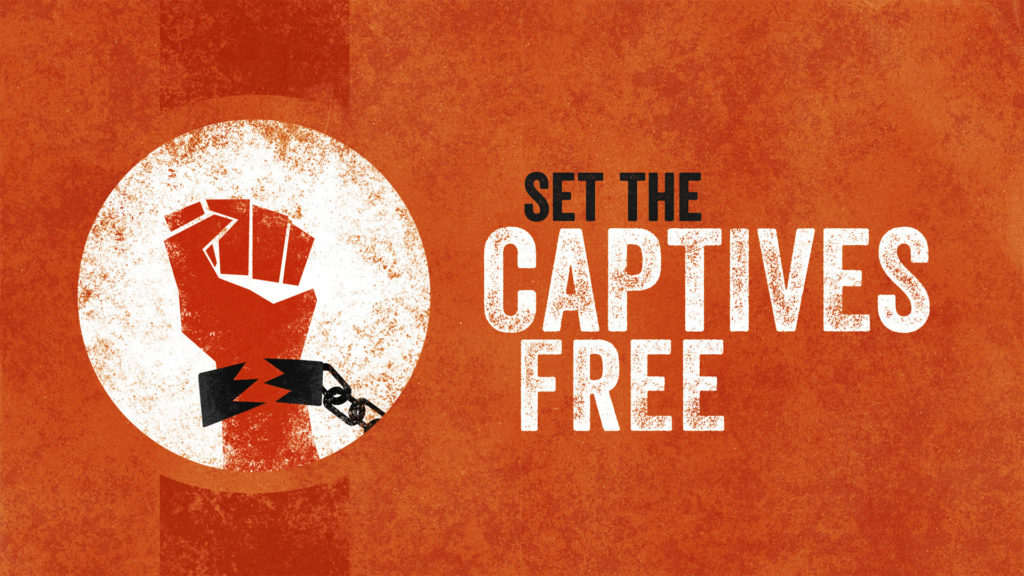 Read Galatians 1:1-10
Questions To Answer:
Who are some of the people in your life that you once held in high esteem, but disappointed you in some way?
Who would you say are some of the biggest "frauds" in history?
Have you ever experienced what you might call "false teachers," people who through their misinterpretation or misapplication of scripture have led people astray?
What would you say these people have in common?
How do discover someone is a "false teacher?"
What about the opposite, who are some of the people that have led you closer to the Lord?
What did they do? What did they say? How did they act?
How can you distinguish someone is a true disciple of Jesus?
Paul uses some rather harsh language about the "Judaizers" (people teaching that Christians had to keep parts of the Jewish law including circumcision). Why do you think Paul is so angry?
What threat does this kind of teaching pose to followers of Jesus?
Can you think of one or two modern equivalents? What kinds of distorted teaching threaten to lead people away from living in the grace of Christ?
Paul states that he is not trying to please men. How can being a "people pleaser" cause us to misrepresent the Gospel?
What can we do to fight against our natural inclination to be "people pleasers?"
Scriptures to Read:
Ephesians 2:4-10
But because of his great love for us, God, who is rich in mercy, 5 made us alive with Christ even when we were dead in transgressions—it is by grace you have been saved. 6 And God raised us up with Christ and seated us with him in the heavenly realms in Christ Jesus, 7 in order that in the coming ages he might show the incomparable riches of his grace, expressed in his kindness to us in Christ Jesus. 8 For it is by grace you have been saved, through faith—and this is not from yourselves, it is the gift of God— 9 not by works, so that no one can boast. 10 For we are God's handiwork, created in Christ Jesus to do good works, which God prepared in advance for us to do.
Psalm 51:7-12

7 Cleanse me with hyssop, and I will be clean;
wash me, and I will be whiter than snow.
8 Let me hear joy and gladness;
let the bones you have crushed rejoice.
9 Hide your face from my sins
and blot out all my iniquity.
10 Create in me a pure heart, O God,
and renew a steadfast spirit within me.
11 Do not cast me from your presence
or take your Holy Spirit from me.
12 Restore to me the joy of your salvation
and grant me a willing spirit, to sustain me.
Isaiah 64:3-5

3 For when you did awesome things that we did not expect,
you came down, and the mountains trembled before you.
4 Since ancient times no one has heard,
no ear has perceived,
no eye has seen any God besides you,
who acts on behalf of those who wait for him.
5 You come to the help of those who gladly do right,
who remember your ways.
But when we continued to sin against them,
you were angry.
How then can we be saved?
A Thought To Ponder:
My friend Joey Cope writes brilliantly about God's grace. I hope his words bless you as they did me.
But God, who is rich in mercy, out of the great love with which he loved us … made us alive together with Christ … so that in the ages to come he might show the immeasurable riches of his grace in kindness toward us in Christ Jesus (Ephesians 2:4-7 NRSV)
"A special bond exists between my wife, Nancy, and our granddaughter, Landrye.
That's how it should be. After all, Nancy has invested hours and hours in Landrye. Trips to school and Bible class, board games, zoo and museum trips, pretend games, books read, songs sung, and those indescribable moments that come only when one person is just there for someone else.
And so these two very important people in my life share a relationship that gladdens me and delights me. I am a spectator to a wondrous glimpse of God — seen in the way they brighten in each other's presence.
I'm not in that special grandmother-granddaughter club. Yet, Landrye's love overflows to me through small things. Like this morning, when she took my hand on the way into church and chose a seat by me.
That overflow washes over me constantly.
And in her insistence that I ride in the back seat with her as Nancy chauffeured us to the pizza parlor. And when she looked to me as a mythical champion of arcade games — a reputation earned by the lucky punch of a button that landed a jackpot of 250 tickets. And the way she says "Grampa" and giggles at my silliness.
That overflow washes over me constantly. And it matters little whether I have earned Landrye's attention. She gladly lavishes it on me.
I've spent a lifetime trying to grasp the concept of God's grace. Could it be that I am finally gaining my best understanding through the smile and the hugs of a five-year old angel?"
A Prayer For Change:
"Grace is God as heart surgeon, cracking open your chest, removing your heart—poisoned as it is with pride and pain—and replacing it with his own. Rather than tell you to change, he creates the change. Do you clean up so he can accept you? No, he accepts you and begins cleaning you up. His dream isn't just to get you into heaven but to get heaven into you."
― Max Lucado, Grace: More Than We Deserve, Greater Than We Imagine
Lord,
Help me embrace all the things I can't do
I spend so much of my day
trying to manipulate outcomes
and living into my "best self"
and believing that if I tried harder I would get better
but nothing ever seems to really change.
Instead of getting ahead I'm falling behind
And I'm exhausted
I'm tired and I can't
I can't make you love me more
I can't make you save me any less than you already have
I can't pretend any longer that everything is OK
And I can't stand putting on an act for one more minute
I can't make myself want the things I should
I can't change the heart that beats inside me
Lord, help me walk away from all the things I can't
And walk into the arms of the One who can
Change me, guide me, love me, correct me
You can
I can't
In Jesus' Name