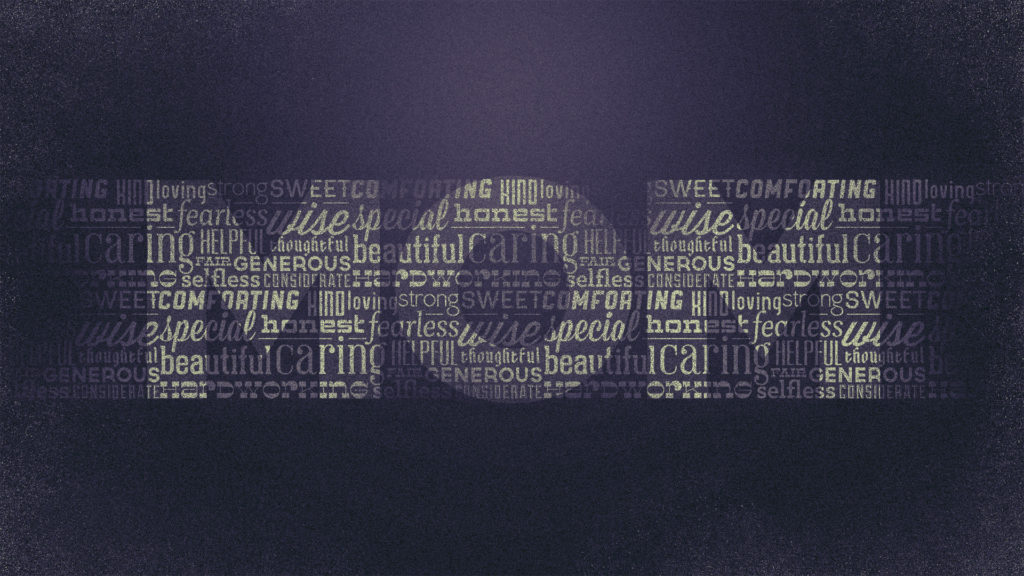 Daily Bread #16
A Thought To Ponder
This week we've been studying the fifth commandment given to Moses on Mt. Sinai. If you've not been reading along, that commandment is to "honor your father and mother." With apologies to all us dads out there, I'd like to address just the moms in the room. The point can be applied to all parents, but I want to especially focus to you, mamas.
Hal Runkel in his great book, Scream Free Parenting, writes, "Far too often we [parents] feel overwhelmed. We feel overstretched, overcommitted, underprepared, and underappreciated… As a result, most of us feel a gnawing sense of inadequacy. We don't just feel like bad parents, we feel like failures."
Can we start by simply acknowledging that parenting is difficult even for the best of us. And, can we agree that there are days that we've more than once contemplated getting on a plane and just moving to Australia.
Some of you know the flights, the times they leave and the ticket prices.
Now imagine for a minute that you're a teenager. You're poor. You're unmarried, uneducated, and you're pretty sure your family and community is going to turn their back on you. Oh, and you're carrying the Son of God.
That's Mary. She has every right to be overwhelmed. Every right to jump ship and say "you got the wrong gal…" But instead, she has this amazing reaction to finding out not only that she is going to be a mother but that she will be raising the Son of God.
"My soul glorifies the Lord and my spirit rejoices in God my Savior, for he has been mindful of the humble state of his servant. From now on all generations will call me blessed, for the Mighty One has done great things for me — holy is his name."
Notice the two words Mary uses to describe herself: "humble" and "servant." Mary sings about herself as someone who is humble—or lowly—and someone who is just a servant or slave. Mary sings about herself as a Nobody. Someone that everyone overlooks. There are lots of other people in her world who get the breaks, who make it big, who live the good life. Not Mary. She's just "humble" and a "servant." She lives in a world where people like her don't get breaks.
This is not false humility. Mary is the person voted least likely to succeed. Much less the person most likely to raise the Son of God. And, I believe that it's Mary's humility that uniquely qualifies her for the job of a lifetime.
If I could give all you mothers out there one gift, I'd give you the ability to quit comparing yourselves to other mothers. You are running your race. Doing your best. Raising your kids as God has gifted and prompted you to raise them. You're not Jen Hatmaker, you're not the Duggar Lady with 2 dozen kids or the Pioneer Woman baking biscuits from scratch while her cowboy works the land.
You are who God created and gifted you to be and that is enough. He's been mindful of you. He sees you, and we see you. You inspire and encourage us as you wipe noses, answer the same question a million times, and shape the hearts of little ones that will one day seek and find the God that made them. We call you blessed even when all you feel is tired.
Questions To Discuss
1. What's the greatest honor you've ever received? When we talk about "honoring" our father and mother, what comes to mind?
2. Can you think of some ways in which Jesus modeled this during his life on earth?
3. How can people with strained relationships still honor their parents even if they don't follow the Lord?
4. What about people who have lost their parents? Can we still honor them after they've died?
5. If your kids were to honor you, what would be the greatest honor they could bring you?
6. Jeff talked about the words we ascribe to God and to others. What are some things someone could say to you to make you feel important, encouraged, and valuable?
A Scripture To Read
Psalm 127
1 Unless the Lord builds the house,
the builders labor in vain.
Unless the Lord watches over the city,
the guards stand watch in vain.
2 In vain you rise early
and stay up late,
toiling for food to eat—
for he grants sleep to[a] those he loves.
3 Children are a heritage from the Lord,
offspring a reward from him.
4 Like arrows in the hands of a warrior
are children born in one's youth.
5 Blessed is the man
whose quiver is full of them.
They will not be put to shame
when they contend with their opponents in court.
A Prayer For Parents
Here's a beautiful prayer from an unknown author.
Loving God,
You are the giver of all we possess,
the source of all of our blessings.
We thank and praise you.

Thank you for the gift of our children.

Help us to set boundaries for them,
and yet encourage them to explore.
Give us the strength and courage to treat
each day as a fresh start.

May our children come to know you, the one true God,
and Jesus Christ, whom you have sent.

May your Holy Spirit help them to grow
in faith, hope, and love,
so they may know peace, truth, and goodness.

May their ears hear your voice.
May their eyes see your presence in all things.
May their lips proclaim your word.
May their hearts be your dwelling place.
May their hands do works of charity.
May their feet walk in the way of Jesus Christ,
your Son and our Lord.
Amen.