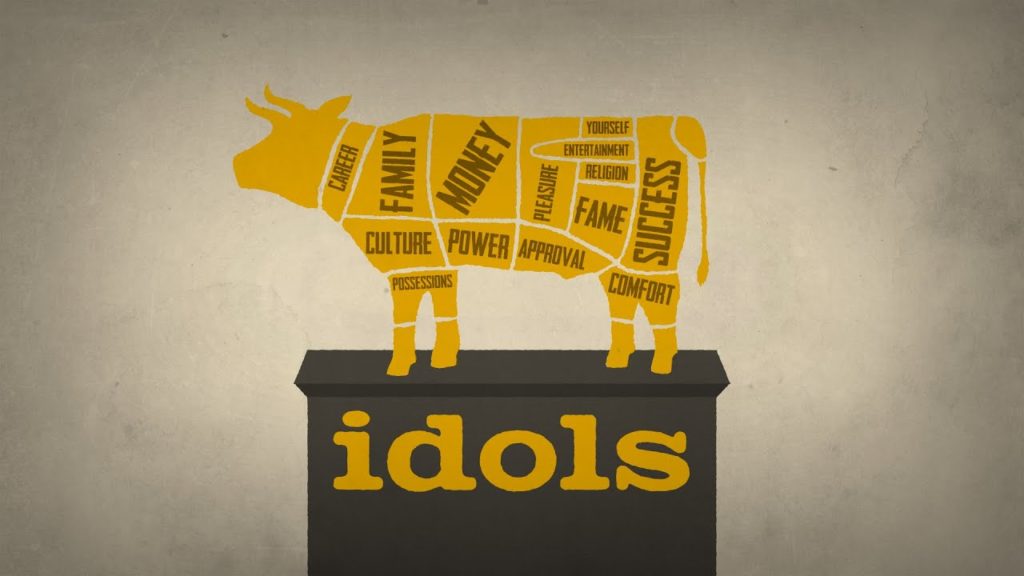 Daily Bread #9
A Thought To Ponder
I'm not sure if the show is currently in production, but I was at one time a big fan of the A&E program called "Hoarders." If you've never seen an episode, I'll spare you the research. Each installment centered on a person whose life had been overcome and ruined by an over-accumulation of stuff. Sometimes it is trash, other times collectible items, or even the odd attachment to empty supermarket bags, a hoarder is someone who simply cannot let go of things.
There are a host of underlying psychological and emotional reasons why, but the outcome of the disease is a life that is overrun by possessions. For those afflicted, they sacrifice relationships, their health, and even their own freedom. They slowly construct the walls of a prison cell out of their own belongings.
Our possessions have a tendency to possess us. What we eat can wind up consuming our souls. We often discover that the things we buy in the end have purchased our hearts.
A great example of this is my sons' playroom. My kids love toys. I like to buy them toys. In fact, if I had the means, I would break the bank to meet their every desire.
It's scary. I will go broke buying Buzz Lightyears, Lightning McQueens, and Dusty Crophoppers. But, the minute that those toys or the love of them or the hoarding of them begins to be a barrier to my child being generous or gracious or polite or friendly my attitude changes.
The moment those "good things" become "god things" I will empty the playroom of everything but a stick and a ball.
We gain no immunity to this disease as we enter adulthood. The accumulation of the good things God has blessed us with become the very barriers to intimacy with our Creator.
A mature person, a Christian who is relentlessly pursuing Christ will identify what toys they are hoarding. They will see that media habits or eating habits or spending habits are getting in their way of being generous or gracious or polite or friendly. They will see that the clinging too closely to the things of this world is what is keeping them from possessing the true treasure of the next.
Listen again to the wise words of Tim Keller:
"Sin isn't only doing bad things, it is more fundamentally making good things into ultimate things. Sin is building your life and meaning on anything, even a very good thing, more than on God. Whatever we build our life on will drive us and enslave us. Sin is primarily idolatry."
Like Elijah, let's go to war against the false gods of this world.  They won't look like evil, graven images.  Instead, they are most likely the very good things that are keeping us from our Great God.
Questions To Discuss
1. How would you define a modern day idol?
2. How are they different and similar to the idols of Elijah's day?
3. How would you feel if you were Elijah, one man against 450 prophets of Baal? What would give the courage and strength to stand up for God?
4. How can we fight against the gods/idols of our own day?
5. Who do you know that you would describe as a modern day Elijah?
6. Elijah is shown throughout scripture to be a great man of prayer. Who can you pray boldly for? What great things would you like God to do in your life? If you could pray for this world to see the foolishness of a modern god which one would it be?
A Prayer For Change:
Read and meditate on these words from Paul
Colossians 3:3-5
3 For you died, and your life is now hidden with Christ in God. 4 When Christ, who is your life, appears, then you also will appear with him in glory. 5 Put to death, therefore, whatever belongs to your earthly nature: sexual immorality, impurity, lust, evil desires and greed, which is idolatry.
Pray specifically for this to be true in your life.