It is a wonderful season here at Lake Cities. We are seeing a lot of growth, and welcoming wonderful people into our church family. As a church, our kids' safety is one of our top priorities. We want to ensure that every child that enters a classroom is returned to you with a smile. It is with this in mind, that we are rolling out a check-in system starting January 24th.
H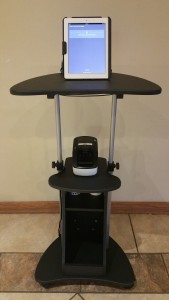 ere is how it works:
You will sign in using your name or phone number, then check your children into Bible Class and Kids Praise, Kids Celebration, or the nursery for during service. Once you have checked them in, the new system will print off a code for you to stick on the child, and a matching one for yourself. After class is finished, show your code to your child's teacher. Once they see that the two codes match, your child will be released to you. They can only be released after seeing and verifying a matching code.
We believe that this system will give our classrooms a better sense of security, and our parents a deeper sense of peace when dropping off your children.
Please be prepared to spend a little extra time for the next few Sundays as we roll out this new program.  Thanks so much!